History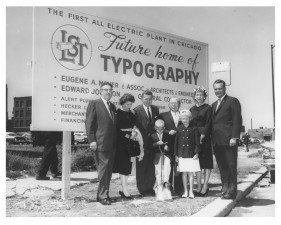 TotalWorks' legacy is rooted in the beginning of marketing collateral production: putting type to paper.
Since 1927, when John Jensen opened his typesetting shop in the Logan Square neighborhood of Chicago, TotalWorks has focused on creating high-quality catalogs and marketing materials in the most efficient ways.
Through decades of experience, we've learned to consistently automate publishing processes, improve workflow efficiency and elevate both the quality and flexibility of output.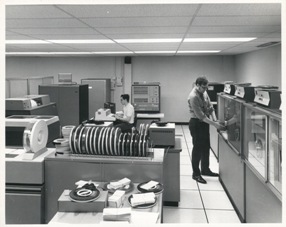 Along the way, we have continuously embraced emerging technologies. Under the second generation leadership of Cliff Jensen, we were pioneers in the use of mainframe computers to produce type and were early-adopters in the transition from industrial typesetting to desktop publishing. Today, we continue to incorporate the best software, hardware, mobile platforms and collaboration tools in all of our solutions.
From lead typesetters to leaders in catalog publishing and digital production solutions, at TotalWorks we consider multichannel publishing to be a driving force in business. Using a unique combination of industry experience, technology know-how and best practices, we work with our clients to increase productivity, reduce costs and implement more profitable marketing campaigns.
Today we are in our third generation of ownership with Gail Ludewig, John Jensen's granddaughter, in the leadership role. Our reputation for creating value continues and has our clients asking us how to do more with less, a question which has particular significance in today's economic climate.